If you are a candle manufacturer and looking for a Candle Box for your brand marketing, you have to ensure that billions of people can relax at the end of a long day. Whether it's a summer night, a cool autumn evening, or a dark winter afternoon, candles immediately create the right atmosphere. So on behalf of all candle users around the world, we thank you for creating such relaxing pleasures.
It's no surprise that the candle industry has exploded over the last decade with candle designers creating an infinite number of candle types, styles, and offers. In such a competitive market, candle packaging is also important. People don't buy things just because they want to, but more and more people are interested in how things look.
Candle packaging is not just a way to protect your candle. A candle box is not just a box. It is an effective way to differentiate your products and bring out the best in your business, your recipes, your fragrances. Your candle creations will touch and delight more people.
Below we have prepared two candle packaging galleries with candle boxes and labels, which we have produced for our customers to give you the start of a solution for your own packaging.
Size of Candle Box
While we have increased the use of candles, the size of the candles has also increased. Most candles are not light products (with the exception of tealights and other small candles such as cone-shaped candles). If you also pour them into a fancy glass, it is likely that the final product will need to be protected by a sturdy box.
You are in luck. We have the right materials and years of experience to help you create safe and durable packaging for your aromatic creations.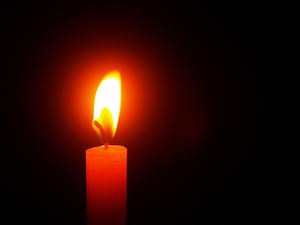 Let's see what this means.
Choosing the right Candle Packaging
The first step in making the right candle packaging is to choose a suitable thickness of cardboard so that it can support the weight of your candle. Although we offer five different types of cardboard, starting with the thinnest at 17.2pt, we recommend stronger cardboard for candle packaging.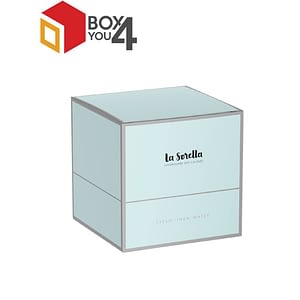 19.2pt white SBS cardboard
19.2pt Metal cardboard
The 18pt kraft cardboard box can also work if your candle is smaller or about 15oz.
Choosing the right bottom closure
The closing style of the box is just as important as the paper. For candles, we always recommend a box with a closed bottom or a box with a flat bottom. Both types of closure give the bottom of the box more structure than that of a normal discount.
If you choose a lock bottom or a squeeze bottom for your candle packaging, you can be sure that your candle jars or any other type of container you use will remain in the box and that the bottom will not fall under the weight of the product.
Next, we want to browse the galleries and see what other candle manufacturers like you are doing for their candle packaging.