Customized cardboard boxes are a modern packaging material that provides convenience, reliability of transportation and storage of a specific product. At the cardboard packaging plant, you can order the production of boxes for various purposes in accordance with GOSTs.
What types of Customized Cardboard Boxes are there
Modern customized cardboard packaging is not only a way to store a product or product. It is also its decoration, which is needed to increase the audience's interest in specific products. Modern types of customized cardboard boxes in accordance with GOST can have different designs and designs, as well as structural components. Special attention is paid to raw materials that are used in production. Packaging products designed for storing food, perfumery, and cosmetic products, medicines and toys must be approved by the sanitary and epidemiological supervision authorities.
In our company Box4you, you can order the production of customized cardboard boxes for different types of products.
Customized Cardboard Boxes for Food
This type of box is required for packaging baked goods, cereals, semi-finished products, pizza, and fast food – that is, any type of food. A number of requirements are imposed on this container:
Environmental friendliness and safety: upon contact with products, no harmful and toxic substances, odors should be released,
A high level of protection against moisture, dust, any external influences,
Maximum preservation of the taste and aroma of the product, which is packed in a cardboard box.
Box4you offers various types of customized cardboard boxes for storing food in standard and custom sizes. They can be branded or a specific company logo using proven formulations.
Customized Cardboard Boxes for Tea
When storing tea, it is important to preserve the aroma of the tea leaves. Especially for this, a minimum amount of air is created in the boxes, which affects the protection against weathering.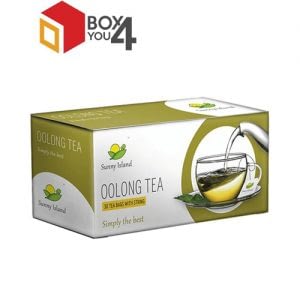 The packaging should also have a low moisture permeability since the tea has good moisture and steam absorption. The third important factor is the protection of the product from the sun's rays, under their influence, the leaves dry out, vitamins are lost in them. For packaging tea, several types of cardboard boxes are used in size, and the shape in most cases is square or rectangular.
Customized Boxes for Pharmaceutical products
For medicines, vitamins, dietary supplements, and various medical products, special packaging is used. It must meet the environmental requirements. It is important to protect the product inside the box from external influences. Various types of customized cardboard boxes are ideal for packaging medicine. Information for the consumer and drawings are easily applied to such a container. In order for medical goods to be reliably protected, an important role is played by a well-chosen container shape and its high-quality assembly.
Cardboard Boxes for Perfumery and Cosmetics
The uniqueness of this type of packaging is that it should be decorative. Structurally, most boxes consist of two parts – an outer box and an insert that fits inside and keeps the perfume bottle from damage. The use of various post-printing technologies in the form of embossing, foiling, UV varnishing allows you to give the packaging an exclusive look. In addition, cardboard is ideal for translating any design ideas into reality – for this, different types of printing are used.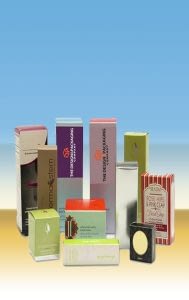 Boxes for Confectionery
Confectionery products are food products, but due to their special recipe and storage rules, appropriate packaging must be selected for them. The standard carton types for these products are lid-bottom designs of any shape, from square to the polygon. Moreover, the lid is manufactured from lined micro-corrugated cardboard, and the drawings are applied by full-color offset printing. The bottom of the boxes is most often made of plain corrugated cardboard and has low sides.
For storing small pastries, a box-shaped box is used, which is very easy to assemble. If the products contain fats, honey, oil, it is important to think over the inner space of the package. So that it does not deteriorate and the product retains its taste properties, the inner layer of the boxes is covered with a laminated film.
Customized Boxes for Machinery and Equipment
For the transportation of heavy items – household appliances, equipment, special equipment – an appropriate container is required. It must be durable, reliable, capable of withstanding heavy loads. The best option is various types of corrugated customized cardboard boxes. Compared to ordinary cardboard, it has a higher density, reliably protecting goods from damage, moisture, dust. Moreover, in most cases, custom-made packaging is required for specific types of equipment or machinery.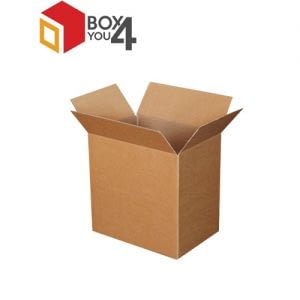 The customized cardboard packaging plant offers the production of cardboard packaging for all types of goods. We work according to standard parameters and according to individual orders, fulfilling them perfectly and on time.